Euronext and Deloitte Legal publish new edition of IPO Guide
Euronext and Deloitte Legal have collaborated in the publication of the latest edition of the IPO Guide. Benoît Feron and Emmanuel Leroux contributed to this effort together with their capital markets team.
The comprehensive guide aims to provide as complete a picture as possible of the shares admission process and operations of the main Belgian financial markets, namely the regulated Euronext Brussels market, as well as the Multilateral Trading Facilities (MTFs) Euronext Growth and Euronext Access, which are dedicated to young, dynamic and growing companies.
The guide is regularly updated to take into account the latest legal and regulatory developments.
Download the latest edition (September 2020) of the Deloitte Legal-Euronext IPO Guide in Dutch or French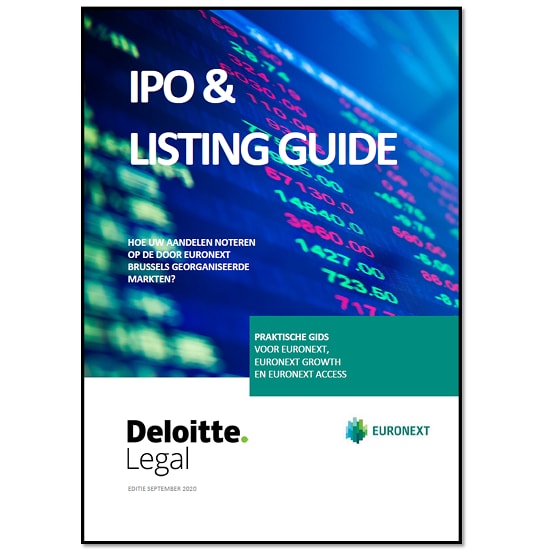 Source: Euronext