Social Sustainability Audit (SSA)
Or assessing how well a company is achieving its goals or benchmarks for social responsibility through the whole supply chain.
With the growing focus on social responsibility globally, corporations are often expected to deliver value to consumers and shareholders as well as meet environmental and social standards. Social sustainability audits can support companies by helping them to both successfully navigate increasingly complex regulatory frameworks and mitigate their exposure to joint liabilities and reputational damages because of its suppliers and contractors breaching employment laws. Social audits also prepare companies for successful (on-site) social inspections and this is where Deloitte Legal comes into play.
Deloitte Legal's SSA methodology
Deloitte Legal's SSA methodology is based on years of experience built in the context of M&A transactions (both vendor and acquisition social due diligence), social inspections and internal audits.
We operate with sustained quality while enhancing value to your businesses. Our SSA work is customized each time to effectively align with the client's priorities according to the most relevant risk exposures in view of the nature of its activities, composition of personnel, remuneration practices and service providers.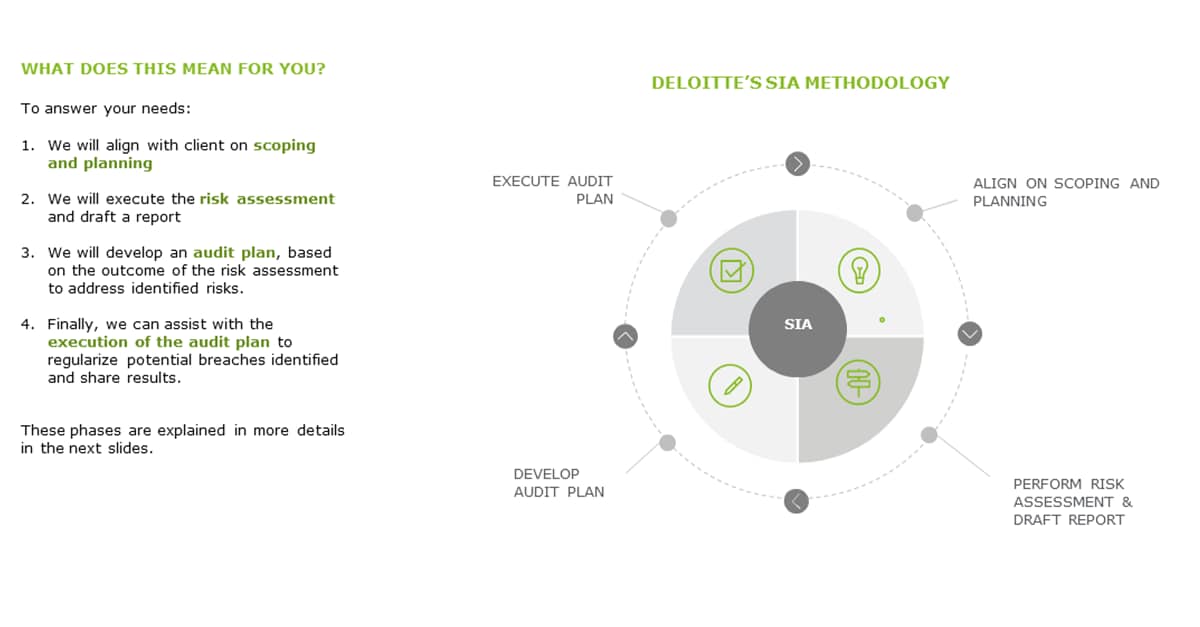 Align on scoping and planning
We start by performing an initial onboarding session with relevant HR leadership and Internal Audit Coordinator to get a proper understanding of the organization (its activities, personnel, comp & ben package and service providers), as well as of the history with social inspection services in order to determine the appropriate scope of our SSA and the planning.
The different scopes are:
material: employment, payroll, migration and social security, and/or pensions

personal: the client's legal entities and/or all or selected external service providers. Here the important question of the status of contractors is also covered. Indeed, it is even more important now than ever for companies to ensure that their suppliers and especially the service they appeal to, comply with employment legislation (esp. rules on minimum wages, immigration and social security) to avoid any reputational damage or even joint liability..
- there is in addition the option to perform a social audit readiness scan which determines whether an appropriate script is in place to be properly prepared for an onsite visit of one of the social inspection services.
Performance of the risk assessment and drafting of the report
Our 6 step-approach results in a risk map, an overall risk inventory, a prioritization of your identified risks and a report. This report includes identification and quantification risks, clear recommendations and solutions to deal with discovered risks.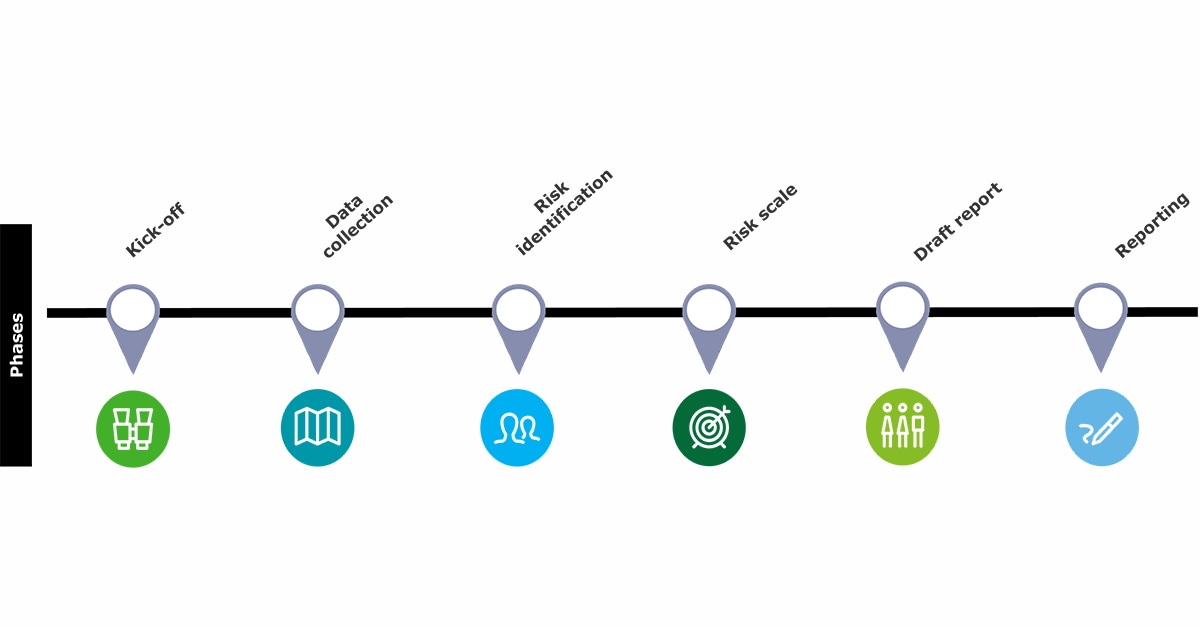 Development of the audit plan
Based on the report, we then prioritise the risks that need to be
regularised based on a mutually agreed risk scale (high, medium, low) and provide an overview of the possible remediating actions for each risk
Once this has been presented to the audit committee and/or CHRO, the Social
Internal Audit plan, containing a high-level scope description with timeline is
ready for execution.
Execution of the Audit Plan
Deloitte Legal's role at this stage covers the preparation of necessary legal documentation (such as amendments work rules, employment contracts, management agreements, policies, service level agreements contractors, cost policy and so on), and assistance with communication and negotiation, if needed, with works council or other consulting bodies to implement changes to salary and/or working conditions as well as communications towards tax and/or social security authorities or third parties (e.g. group insurer). We also assess the potential financial impact of regularization.
To conclude
An audit plan is designed to identify and resolve issues ahead of time. It leads to a fully legally compliant HR policy which ensures the company prepared for any social inspection control or, ready for sale.