Legal Management Consulting (LMC)
A changing world requires a new approach to law
Companies need their legal teams to keep pace with the commercial needs of the business; while at the same time, legal departments are increasingly being challenged to do more with the same or fewer resources. As Law Firm of the Future, Deloitte Legal aims to address these needs through its innovative Legal Management Consulting (LMC) offering, developed in close collaboration with the global Deloitte network.
Introducing Deloitte Legal Management Consulting
Deloitte Legal's Legal Management Consulting (LMC) offering presents in-house legal counsels with a variety of tools and opportunities to overcome the challenges that legal departments are facing today.
Our law firm brought together leading experts in law, operating model transformation and technology from the Deloitte network to focus on how businesses can optimise the way their legal needs are addressed. With this innovative combination of legal, consulting and technology expertise, LMC aims at helping legal departments rethink their operating model, achieve greater efficiencies and increase the value they deliver back to the business.
Legal Management Consulting (LMC) expands Deloitte Legal's service offering into the New Law, in keeping with our firm's ambition to be the Law Firm of the Future. Among other solutions, LMC provides an additional access platform for innovative legal technology tools developed within Deloitte Legal in Belgium and the global Deloitte Legal network, such as the legal entity management tool myInsight Entity Management (formerly Element).
Deloitte Legal – Lawyers' LMC services are an addition to its well-established traditional legal practice, making Deloitte Legal – Lawyers a full-service business law firm that serves its clients both in traditional and new law.
Jan Roggen and Marc Van tieghem lead Deloitte Legal – Lawyers' LMC team, and are readily available to provide more information about how LMC can help your business meet new legal demands in a rapidly changing world.
Further information is also available through the Legal Management Consulting page of the Deloitte Legal Network.
Recommendations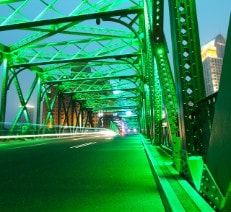 Automate where possible, self-service where relevant, outsource where needed